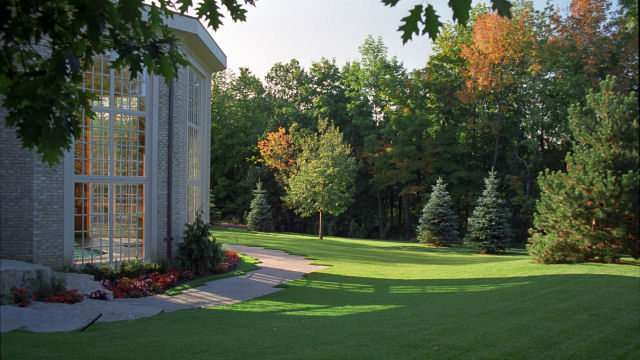 Landscape Maintenance Services:
Our services are tailored to meet your needs and include:

Spring Clean Up
We provide a complete clean up of all lawn and garden areas of any debris and litter. We also remove all winter protection from shrubbery and cultivate and edge all shrub and garden beds.The condition of your lawn and shrubs are inspected and, if needed, we will provide you with any recomendations for their improvement.
Lawn Cutting
Each week we remove any debris from all turf areas prior to cutting. Your lawn is neatly cut and trimmed throughout the season. All grass clippings are blown clean; excess clippings are bagged and taken away for disposal. The health of your lawn is monitored during each visit and you will be notified if your lawn needs any additional attention.
Garden Beds
The soil in all garden beds is regularly cultivated and weed growth is removed. Edges on beds are neatly edged. Should the soil in your garden beds require amendment, we will provide our recomendations.
Shrubs and Plants
All flowering shrubs and evergreens under ten feet in height are shaped and trimmed throughout the season according to each plant's growth habit and blooming period. Service for shrubs over ten feet in height can be arranged at any time. Faded annual and perennial flowers are removed to ensure maximum bloom throughout the summer.
All plants are monitored for disease and insect activity and recomendations are made should the need arise.

Fall Clean Up
Fall clean ups can be arranged as a one-time service and included as a part of a full season program. All fall clean ups include a clean up of leaves and other debris from lawn and garden areas as well as the removal of perennial foliage and annual bedding plants. All beds are cultivated and edged once a clean up is complete. In addition, both burlap and mulching services are available for those plants and beds that require protection in the winter..