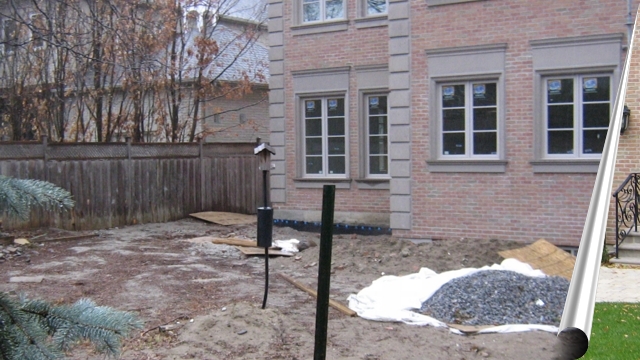 Landscape Installation
We install custom landscapes in throughout the Greater Toronto Area. From the planting of annual flowers beds through to the complete installation of plants, trees, patios, walkways, water features and lighting, we design and install a wide range of landscape elements for your home or business.
Hortisculpture provides professional landscape installation services for clients in Toronto and it's surrounding communities. Our team of professional installers will work with you to plan and install an outdoor space that complements your lifestyle and fits your budget. Our landscape services offer a superior level of workmanship and creativity.
Residential Landscape Installations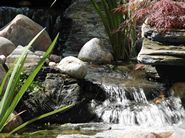 We offer several landscape installation options for residential property owners in the GTA. Hortisculpture installs annual and perennial plants, trees, shrubs, lawns, accent plants, walkways, patios, retaining walls, decorative rock, boulders, water features and outdoor lighting using a wide variety of materials providing you with a unique landscape that you can call your own.
When we install a landscape we can modify an existing irrigation systems to ensure the continued health of your plants or, if you are in need of an irrigation system, we can arrange to have one installed as part of your project. .
Residential landscape installations are customized to meet the needs of homeowners in Toronto and surrounding communities. We work within your budget to install a landscape that fits your lifestyle and increases the value of your home.
Commercial Landscape Installations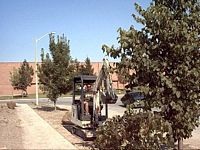 Commercial landscape installations range from foundation plants to the installation of the entire landscape. Commercial property owners often have a specific idea or theme they want to incorporate into the landscaping. Special areas such as patios, driveways, parking lots or walkways that accommodate desirable views can be installed.
Hortisculpture can bid and work from your own landscape architect's plans or design a custom plan for your project. Our use of high quality plants and materials and our attention to detail will ensure the landscaping around your office or business is installed properly.
Request a Quote
Does the landscape around your residential or commercial property need improvement? Tell us about your landscaping ideas, renovation plans, irrigation system or landscape installation requirements. Call Hortisculpture at (905) 738-7788 or request a quote online.